It was conceived with the intent of diversifying the way of offering the traditional HOT DOG during you're BBQ Parties!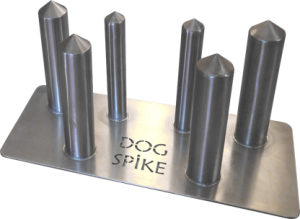 BARBECUE LOVERS, THAT'S FOR YOU!
HERE IS THE DOG SPIKE TOASTER
It was conceived with the intent of diversifying the way of the traditional HOT DOG during your BBQ Parties!
Initially created to offer Europeans Dogs, DOG SPIKE uses a variety of baguette breads sold in stores and transforms them into the most delicious sandwiches!
Add some biting and surprise your guests! With DOG SPIKE you have in your hand an accessory that has a dog!
See for yourself the delights created in a few moments!
Already feel your taste buds salivate.
Now, to your creative talents!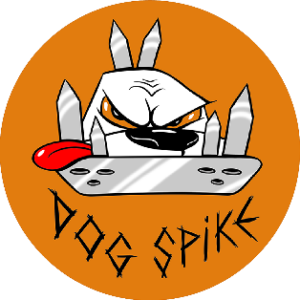 Hello, my name is Michel Harvey, and I am proud to present you today my favorite accessory of the last 7 years DOG SPIKE toaster.
Here is a little history of my career of the last eleven years. It all started in 2006, by making a carpentry contract in a butchery – for a complete renovation – I had a crush.
The owner offered me the opportunity to learn the trade of butcher and it was at that moment that I had a crush (already carnivore in the soul).
In 2007, I started my apprenticeship to become sausage master. It is this facet of the profession that allowed me to discover my creative side by concocting several original recipes.
Over time, I had the idea to offer customers butchery at lunch time, to taste my creations by settling outside with delicious European dogs, homemade sausages and baguette bread… the first version of the toaster
DOG SPIKE was electric at the time! But in my head a barbecue version was unavoidable. I started to think about a BBQ hot rod plate for puncturing and toasting baguette bread.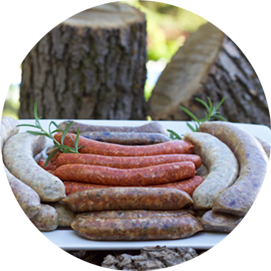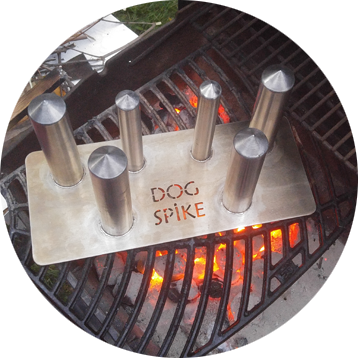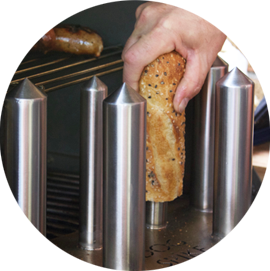 Once my ideas are clear and drawing in hand, I go looking for a craftsman who could make it. My priority was that it be made in Quebec. In 2010, a first version came out and I told myself that I must discover this famous European dog.
The adventure of festivals and food fairs begins. Over the next six years, we dragged our concept around Quebec and validated what we thought every person, family, anyone who owns a propane barbecue, briquettes of coals must have a baguette toaster DOG SPIKE.
First observation, the originality of the European dog combined with tasty homemade sausages does not run out of steam!
The concept is a success! During these years of festivals, I developed several original ways to cook the baguette sandwich with the DOG SPIKE and confirm that customers would also like to have a DOG SPIKE at home.
DOG SPIKE IS… MAGIC.
Look for yourself here, the delights created in a few moments!
Already, I feel your taste buds salivated.